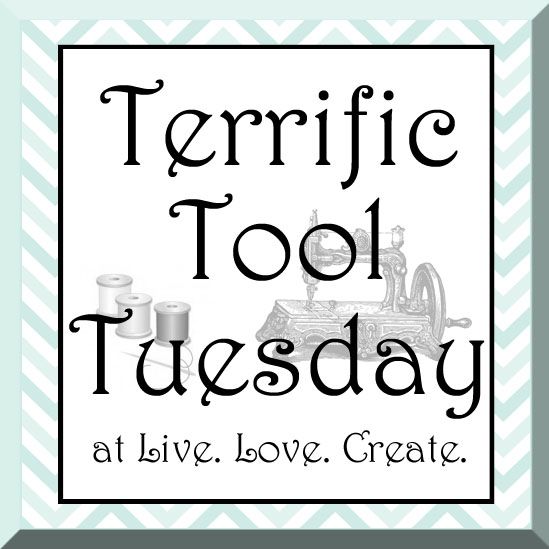 Have you heard of the Quilt Halo? Maybe you have seen pictures on blog or social media sites of the red rings quilters use while free motion quilting and didn't realize what they were called. This is how I first discovered them and then found they are sold by Cristy at
Purple Daisies LLC
, who is the daughter of the Quilt Halo creator (and quilt legend) Sharon Schamber.
The
Quilt Halo
is a round, 8 ounce ring that is coated in rubber to help grip and stabilize your quilt while you FMQ. You do not use gloves with it, the weight and the rubber help move your quilt smoothly. While they are sold singly, Cristy recommends using two (or I have even seen some bloggers use three)
Quilt Halos
for extra weight and control. What is also really nice about the
Quilt Halo
is it allows you to relax your neck and shoulders as you quilt. If you are anything like me, I am hunched up like a turtle when I FMQ, trying to stuff my quilt through my machine and wrestle with the weight. While I am sure working with a quilt will be different than my practice pieces, I still like how the rings feel when I quilt with them.
For more general information on the
Quilt Halo
, Cristy shared this wonderful video on her website, if you get a chance check it out, she gives great tips on FMQing.
Major note: The
Quilt Halo
will not instantly make you an awesome FMQer. You need months, even years of practice still! Sorry it's not that good! But for me it did help me control my stippling a little better and gave me a little more stability when I was working around the curves in the stipples. I tend to move too fast through the curves, which throws off my tension and the back of my quilt starts to look nasty.
On my machine you have to remove the foot and foot holder in order to get the ring under the needle, but I have to remove both of these anyway to put either my darning or free motion quilt foot on, so not a big problem there. Then you are limited to quilting inside the hoop. But again, this is a plus for me because I tend to quilt and quilt until my hands are all the way at the back of the machine and I am stuck in a corner. At least with the hoops I have to stop frequently and plan out where I am going next.
I did run into a snag on the practice piece I was quilting. When I got to the corner where my fabric was just barely covering the batting, my hoops would catch on my acrylic table or the quilt would bunch up under the
Quilt Halo
, which could cause puckers and problems when I am quilting for real. Allowing extra fabric for the top and back to completely cover the batting would help this problem.
And as you can see, I am no pro at FMQing. Far from it.
Check out my spiral below on the right! And the back of that one was perfect! Not so nice when I tried to back out of the spiral. ;)
And a picture of the back where you can see I have a tendency to rush through my curves and this causes the tension to be off. Honestly this is better than my normal. ;)
But I do like the
Quilt Halo
and would recommend them if you just can't seem to get control when you are quilting by hand or with quilting gloves. I think these will especially be helpful if you have problems quilting for a long amount of time due to arthritis pain or other pain when you are working with your hands. I do recommend purchasing a
Supreme Slider
to go with them, but that is another review for another day. ;)