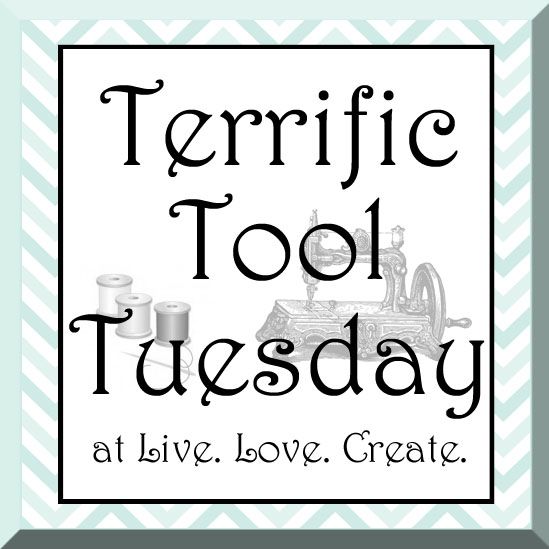 Hello again! Thank you so much for having patience with my sporadic TTT posts!
Today's tool is the
Sewing Machine Seam Guide
made by
Quilter's Paradise
.
I discovered this tool while browsing my
Instagram
feed and instantly knew I needed one. I know that one drawback of getting a new machine is trying to find that perfect scant 1/4 inch seam again. This tool makes it simple and quick to do, and I really wish I would have discovered it about a week sooner!
All you do is line up the edge of your foot with the numbered edge of the ruler and if you have an adjustable needle, just move it over until it is over the hole for your preferred seam allowance and then slowly lower the needle (without thread) with your hand wheel. If your machine does not have an adjustable needle, just slowly lower the unthreaded needle until it is in the hole of your preferred seam allowance and check for a landmark on your foot. If you don't have a "landmark" use a fine tipped sharpie to mark it.
I used it in the picture below to find the 1/4 inch seam allowance on my general presser foot. You can see that where the clear plastic meets the metal on my foot is 1/4 inch, my "landmark" on this foot.
If you wanted to sew a 5/8 inch seam allowance for clothing again lower your needle until it is in the 5/8 inch hole this time.
Then you can use blue painter's tape to mark a longer perfect straight 5/8 seam.
As you can see with my new Janome Clear View Quilter Foot, when my needle is in the center position it doesn't even hit the designated marks on the foot. When I used that first mark it ended up being much smaller than 1/4 inch and threw off the blocks I was making.
But when I adjusted my needle all the way to the right, it was finally perfect.
The Sewing Machine Seam Guide is about 3.25 inches long by 7/8 inches wide. It has holes for 1/4", 3/8", 1/2", 5/8", and 3/4". And you can use the 45 degree angled end when you are piecing your binding together. You can buy the Sewing Machine Seam Guide at
Quilter's Paradise
for a steal at $1.95 (plus shipping and possible tax). The link provided is to
Quilter's Paradise Notions page
. The Seam Guide is the third product down. But you should check out their cute mini rulers and Bind Up tool while you are there!
So now that you have seen the wonderful capabilities of this amazing little tool, how about a chance to win one?
====================
Giveaway is closed
Thank you to the wonderful people at
Quilter's Paradise
for sponsoring this review and including THREE bonus
seam guides to THREE lucky readers!
:: To enter please tell me what your favorite sewing machine foot is. I am really starting to love my Clear View Foot, now that I finally have my scant 1/4 inch seam figured out.
:: Bonus entry: Like Quilter's Paradise on Facebook and tell them Live. Love. Create. sent you.
This giveaway is open to everyone and will run until 11:59 (CST) Monday, April 1st. I will randomly draw three winners and email the winners. Please leave your email address if it is not linked to your profile. Good luck!
====================